Fallbrook Regional Health District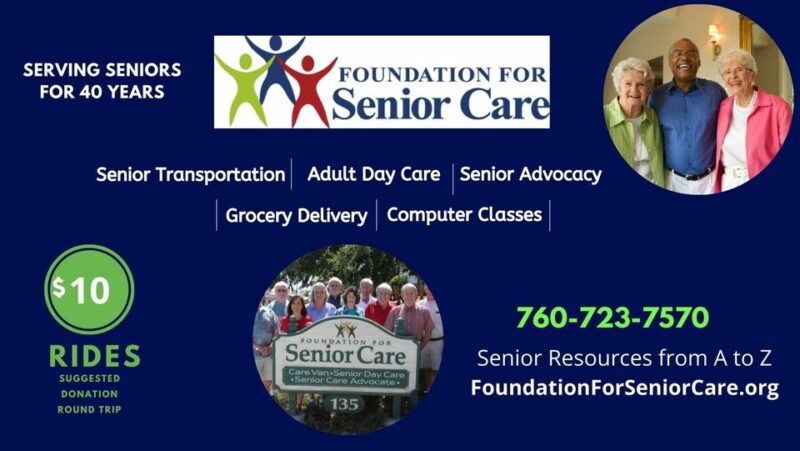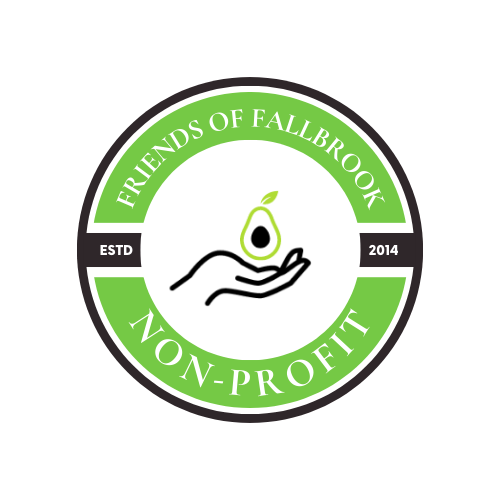 San Diego Association of Governments (SANDAG), located in Southern California along the California-Baja California Border, is the federally-designated Metropolitan Planning Organization (MPO) for San Diego County, 18-city metropolitan region and the transportation planning agency responsible for developing and implementing the long-range regional transportation plan, known as the Regional Transportation Plan/Sustainable Communities Strategy (RTP/SCS).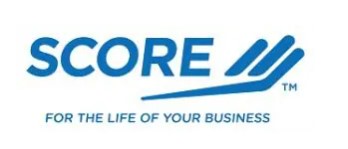 Get Free Expert Mentoring from SCORE San Diego to Start & Grow Your Small Business.
SCORE San Diego volunteers are experienced entrepreneurs, corporate managers, and executives with a diverse set of industries and specialties who volunteer their experience and knowledge to help small business professionals start, develop, and grow businesses. We also offer low-cost business workshops, and numerous templates and tools.
Representatives of the unincorporated areas of the County are given the opportunity to advise and assist the Director of Planning, the Zoning Administrator, the Planning Commission and the Board of Supervisors (BOS) in the preparation, amendment and implementation of community and sub-regional plans.
The principal function of a sponsor group is to be an information link between the community and the County of
San Diego on matters dealing with planning and the use of land in their community. The group provides a public forum for discussion of planning issues which are important to the community. All meetings shall be open to the public, held in a public place, and the agenda shall be published in advance according to Brown Act provisions.
Evacuation Map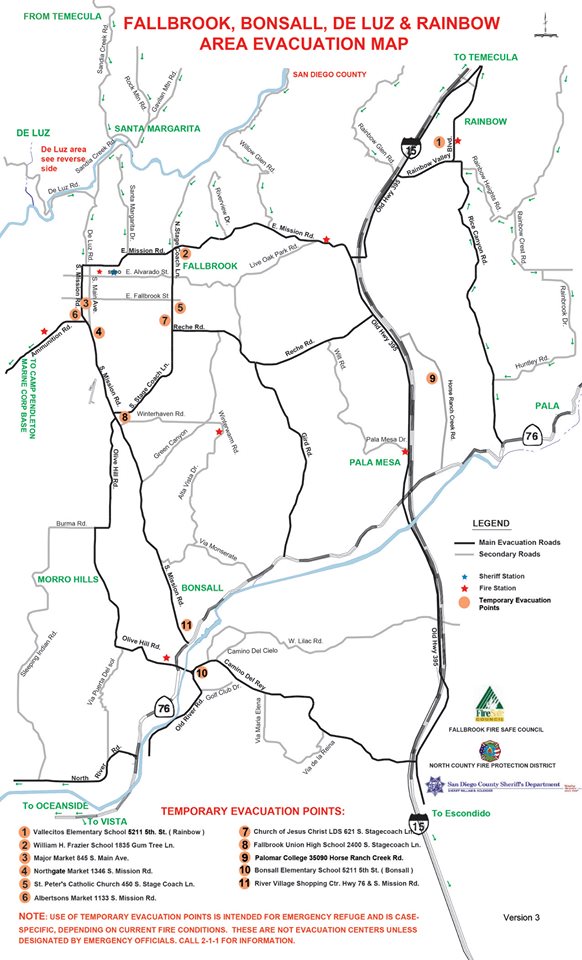 Common County Phone Numbers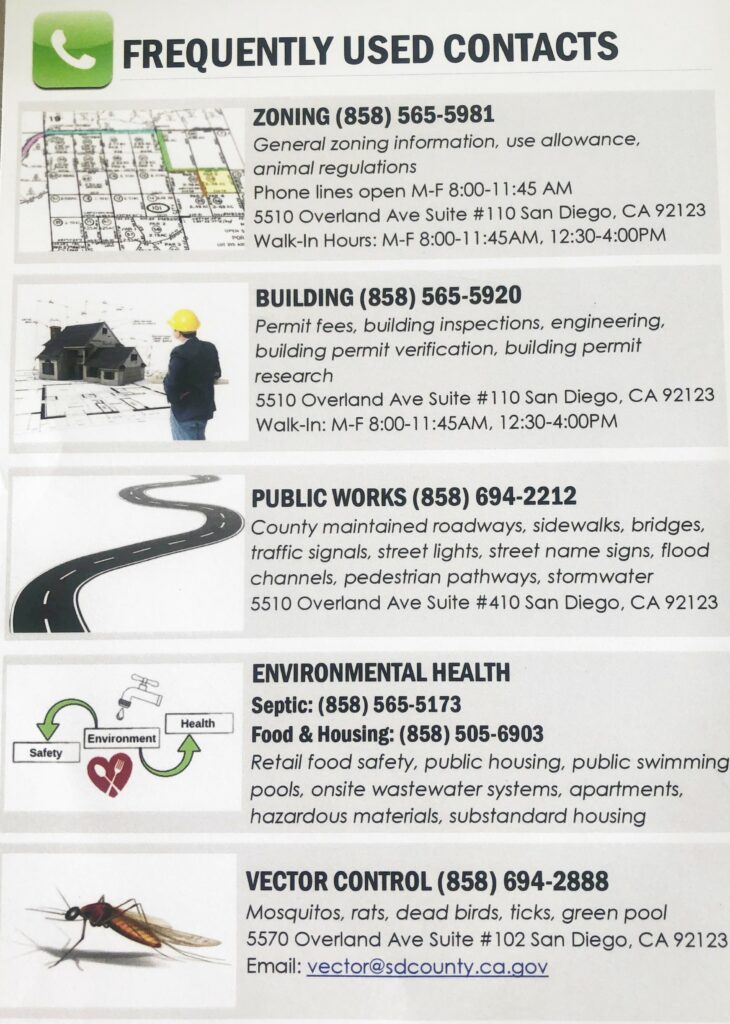 Law Enforcement and Fire Department in Bonsall & Fallbrook
San Diego County Sheriff's Fallbrook Substation
388 East Alvarado Street
Fallbrook, CA 92028-2052
Business: (760) 451-3100
Dispatch: (760) 728-1113
North County Fire Protection District
330 S. Main.
Fallbrook, CA 92028
(760) 723-2005 – Non Emergency
California Highway Patrol – CHP
435 La Tortuga
Vista, CA 92081
760-643-3400